InfoKeyVault Technology Co., Ltd., the name of which denotes the key vault securely storing information and digital assets, was established in 2006 as a self-funded startup and located around the first-rank university in Taiwan, National Taiwan University (NTU).

InfoKeyVault Technology (IKV-Tech) is positioned as a leading service company specializing in hardware-based embedded security. We have guarded clients' digital assets and accumulated rich experiences in embedded systems. The experience and expertise enable customization of security solutions and provision of security chips, security modules and system-level security deployment to ensure digital right and intellectual property protection.

In the "post-e-commerce" era, the world is pacing at an unprecedented speed. With technology advancing, the international communities become so connected via mobile devices. However, there are hackers lurking ahead, waiting ferociously to steal digital assets without leaving any trace. Also, the increasing number of attacks have triggered an urgent reaction to the frequent wake-up calls.  

IKV-Tech is proficient in designing security solutions that bridge time and space under a protective sphere. Especially confronted with the evolving threat landscape, we are striving to keep up with the new economic era, in which blockchain and post-quantum cryptography are integral to holistic security of connected infrastructures.

Supplier of security chips and modules
For a device manufacturer, we are a supplier of security chips and security modules. By adding value to security chips manufactured by global vendors, we fulfill a variety of applications and meet requirements in diverse segments.
Tech company providing robust security solutions
For an outsourcing manufacturer, we are a tech company offering robust security plans. We analyze the target system's application and assess its risk, vulnerability and threats to tailor compliant and cost-efficient security solutions.
Value-added reseller (VAR) of security chips
For an international chip vendor, we are a value-added reseller of security chips. With specialization in cryptographic implementation, we build security infrastructure based on existing security chips beyond order fulfillment.
Technical consultant advising on penetration test and risk management
For the hardware industry, we are a technical consultant advising on hardware-based penetration test and risk management since we have a good command on security as well as the trinity of threat, vulnerability and risk.
As diversified our roles are, we hold onto three cores
We are positioned as a leading security service company, perfectly understanding how threat, vulnerability and risk affect business operation and long-term profit gain. We believe hardware-based security and system-level deployment are the key to holistic security of digital assets.

Rather than limitless pursuit of security, we lower the risk with solutions at a reasonable cost, offering cost-efficient and practical solutions based on authentic use case applications.
IKV-Tech's core competence lies in cryptographic implementation. The criteria are as follows.
Cryptographic algorithms and applications

Smartcard issuance and application frameworks

Cryptographic key management

Operating system security management
We also specialize in ICT (Information and Communication Technology) skills.
Chip protection and security management

Software, firmware and hardware protection in embedded systems
To address the sophisticated threat landscape, we collaborate with academia and specialized groups in the following areas:
Cryptanalysis of cryptographic algorithms

Intrusion penetration testing on chips

Side channel attacks on cryptographic systems

OS weakness analysis
 Meanwhile, we focus on
Analyzing the threats and vulnerabilities they may exploit

Researching on how hackers advance their means

Extensive penetration testing

Discreet risk assessment
Triangulating security, attack and countermeasure, we are more than capable of tailoring security solutions enabling "security and usability" to go hand in hand.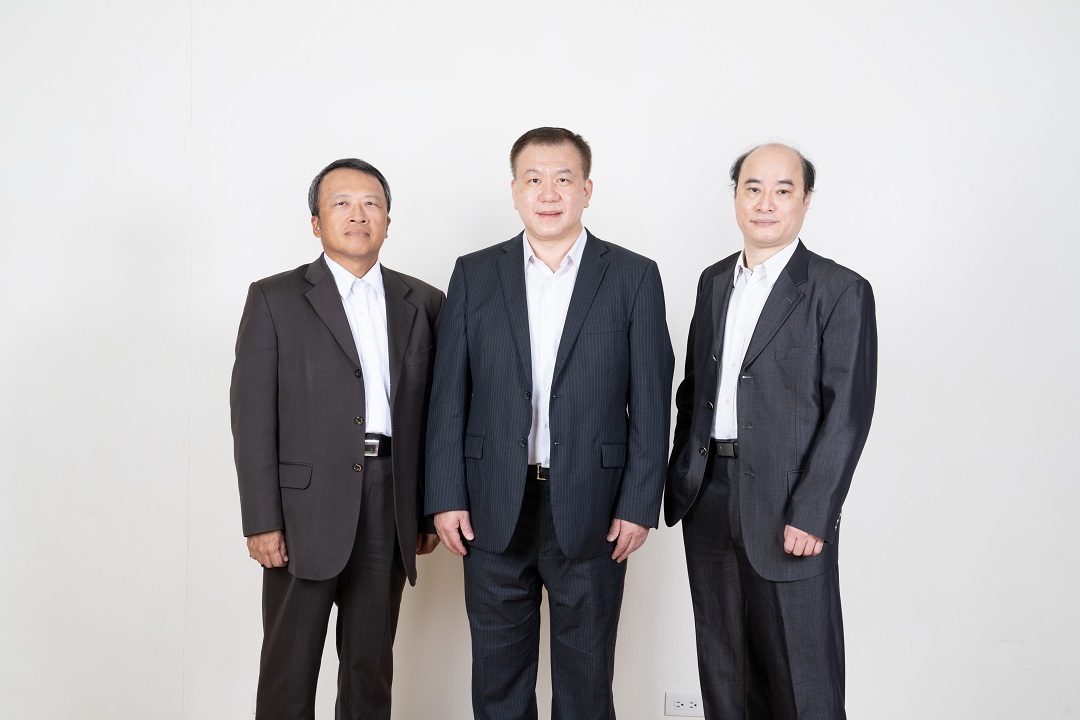 Jimmy, Albert, Phil (left-to-right)
Expertise
Establishment of Public CA / Smartcard Embedded Application/Crypto Hardware Implementation / Chip – Based Design of Security Mechanism

Experience
Smartcard & IT Security/System & Software Engineering /Telecommunication
Expertise
Cryptography – Theory & Applications

Experience
Adjunct faculty member with Outstanding Teaching Award in NTU since 2003
Courses of cryptography, cryptanalysis, FinTech with blockchain & cryptocurrency delivered in the departments of Math, EE, CSIE, and EMBA
Expertise
Software Engineering, Project Management, Service Operation, Consultant Methodology, Mobile Technology, Solution Architecture, Management Capability, Information Security, Data & Privacy Protection, and Management Leadership.

Experience
Marine Transport, Telecommunications, Business Consultant, CRM, Electronic Commerce, Digital Payment, Electronic Toll Collect, Intelligent Transport System, Telematics, EMV, Business Intelligent, Transportation Ticketing, Information Security, Data Privacy Act, and Cryptographic Solution