Embedded Security Adaptation Approach (ESAA)
The design of embedded security complies with Embedded Security Adaption Approach (ESAA). The concept is built on trinity of vulnerability, threat and risk. Each of the aspects is closely scrutinized so as to tailor a cost-efficient solution for our customers.

The phases of ESAA are as follows.

Pre-gap analysis - introduction of target products, briefing of security requirement, and expected security scope and level

Gap analysis - consultancy of security requirements, confirmation of security objectives, and road map for risk mitigation

Security PS - security NRE development, target integration and consultancy, and PoC plan

Secured App on the go - pilot run and mass production
Original Design Manufacturer (ODM)
We provide ODM service of security mechanisms. From plan, design and implementation, their security-related products are instilled with robust IKV solutions inside. Here are our successful stories: 

Cryptographic module for voice telecommunication machines
We help clients design cryptographic modules that carry out timely encryption for communication data of either frequency-hopping spread spectrum or constant bandwidth. 

High-performance cryptographic module
We help our clients design the high-speed cryptographic module. The module fits SD/USB interfaces and encrypts information at a high speed.

FIDO2 Security Key ODM Service
Passwordless and multi-factor authentication is on the rise. Enterprises are seeking turnkey solutions to build their own FIDO2 USB Key. We provide FIDO USB ODM service for enterprises to make their own key. 
Standard Procedure of ESAA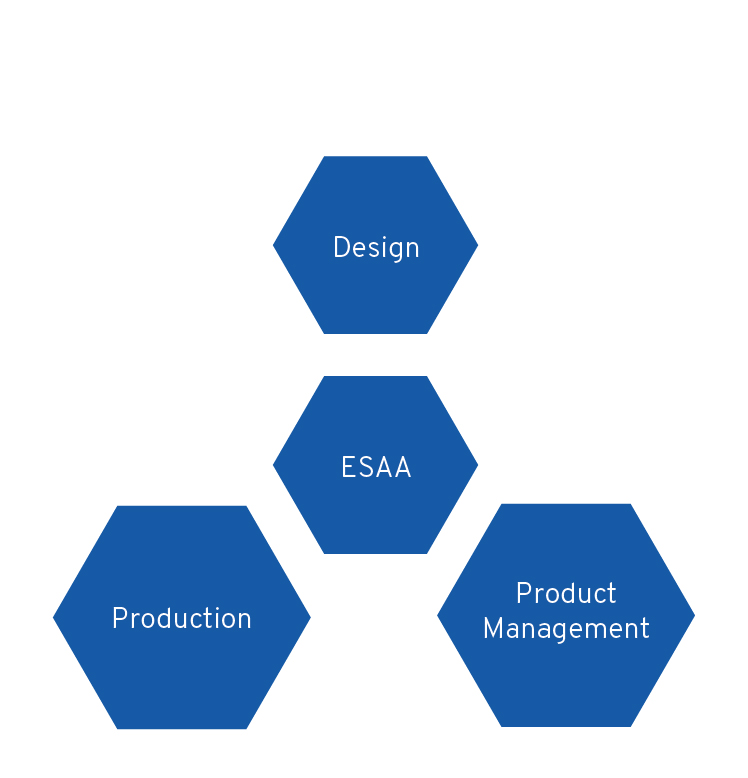 ESAA Architecture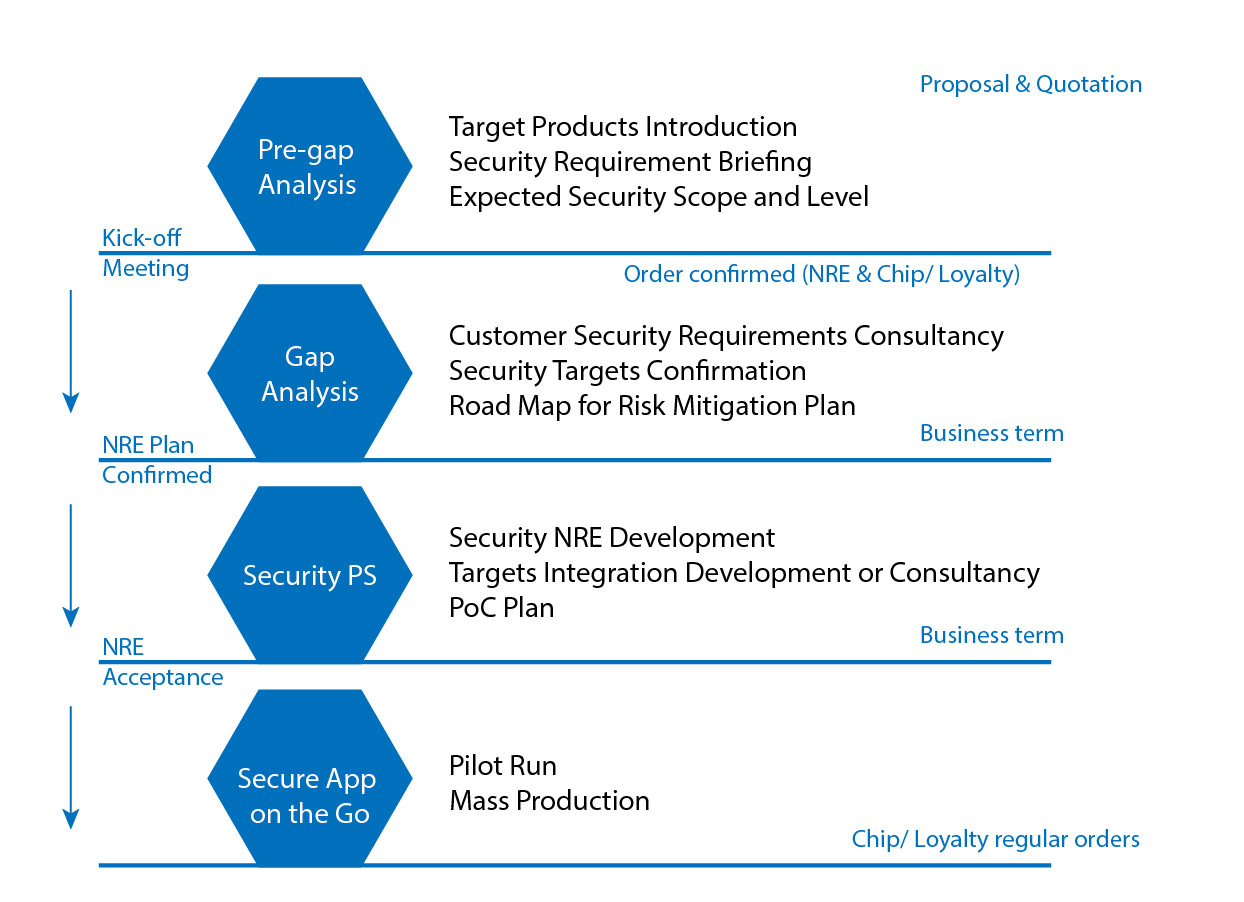 ESAA Standard Procedure
Why do
our clients
our partners
industries
need us?
Diverse threats and tailor-made security
Security takes no effect if threats are falsely assumed. We approach potential threats in various user scenarios and tailor solution specified for customers' environments.
Secure supply chain management
Supply chains of security chips should be adequately managed and monitored as those available online have been proven extremely vulnerable. We import security chips from reputable vendors, Infineon and Microsemi, assuring customers reliable roots of trust.
Security is far more than just chip level security
Security is a system-level issue. Any problem with a voice type may break the overall harmony. We are devoted to building a holistic and system-level security mechanism, which is far beyond just integration of security chips.
Threshold of domain knowledge
Cryptographic implementation has a high mastery threshold. It requires resources from academic or research institutions, years of experience, and restricted access to supply chains.
Success Stories about ODM Products
PCIe-based HSM

KeyVault Hardware Security Module (KVHSM) is a PCIe hardware security module (HSM) strengthening encryption practices, aimed to address threats, physical intrusion and tampering. Attached to clouds and servers, the KVHSM enables high-performance encryption and other cryptographic services, such as digital signature, hashing, identification and key management.


Product Website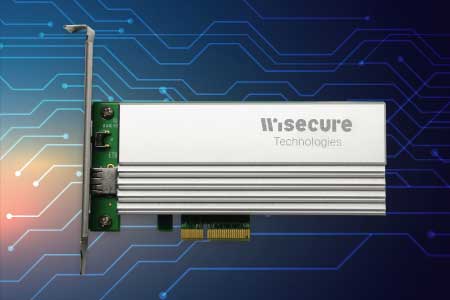 MicroSD HSM
MicroSD HSM is a hardware security module coming in the form of a microSD card. It possesses a secure element achieving CC certification with EAL5+ security assurance, equipped with powerful cryptographic engines and secure storage. 


Product Website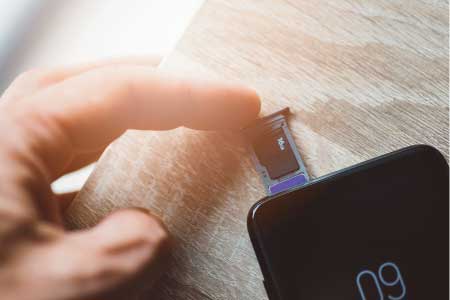 USB-based HSM

USB-based HSM is a hardware security module coming in the form of a USB dongle. It serves either as an authentication token or as an encryption module. In terms of tokenization system, it builds up a secure hardware-based root of trust.


Product Website